Details

Created on Friday, 31 May 2013 15:28
Last Updated on Friday, 31 May 2013 19:17
Published on Friday, 31 May 2013 15:28
Mark in the Park - June 8, 2013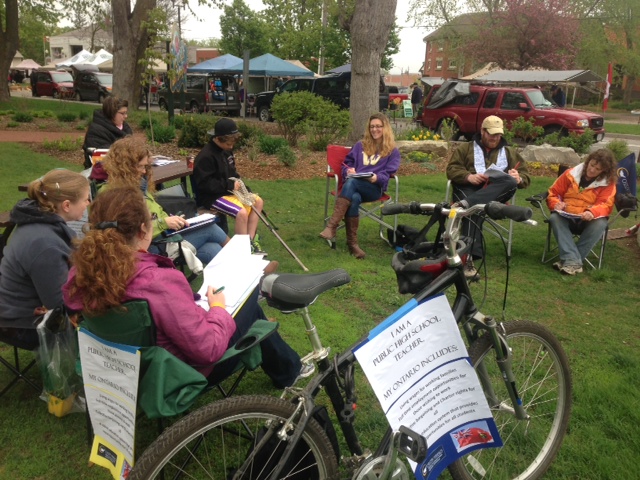 Join us for three (3) hours of passive protest and public education as we take our marking to the public sphere and promote awareness of education issues in Ontario. Bring a lawn chair and a stack of marking to Victoria Park in Lindsay for a chance to demonstrate solidarity, remind our local leaders that we have not forgotten Bill 115 and help educate the public about the importance of defending charter rights in Ontario.
For more information contact Colin Matthew at I. E. Weldon Secondary School.
Relay for Life - June 21, 2013
Blow off exam stress by joining our team of OSSTF walkers in this 24 hour relay that the Ops Community Centre. Join us for a short walk or come for the whole event from 7pm Friday June 21 to 7am Saturday June 22.
If you can't make it, please consider supporting the Canadian Cancer Society by donating at our team website.
For more information or to join the team and participate contact Mairi Bew at I. E. Weldon Secondary School.