Rally For Education!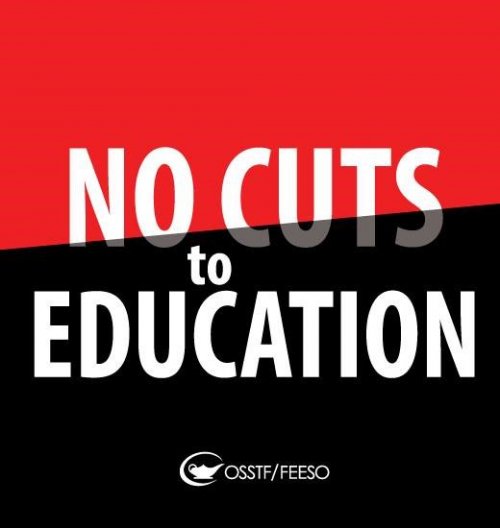 Join us in calling on our elected representatives to:
Make NO FUNDING CUTS to Public Education in the upcoming Ontario Budget
Stop the Privatization and Contracting Out of Public Education
Enhance and Improve Public Education Funding from Kindergarten to Post-Secondary
Rallies will be taking place in both Muskoka and the City of Kawartha Lakes:
Muskoka
Thursday February 7 at 4:15 at MPP Norm Miller's Office (165 Manitoba Street, Bracebridge). Buses are available at GHS and HHS, departing at 3:30pm.
City of Kawartha Lakes
Thursday February 7 at 3:30 at MPP Laurie Scott's Office (14 Lindsay Street, Lindsay)
Questions can be directed to Colin Matthew at 705-324-0107.